Socrates - Comenius 1:
School Project "We are all living under the same sky"

---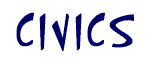 Dear friends,
my name is Ilona, I am 23 years old and I work with the pupils of V3.A class on the project Socrates in the CIVICS lessons. This year, we have been investigating above all the physical health and healthy regime.
We are looking forward that the collaboration with you enables us to learn about eating habits in your countries and that in the following years we will get to know many interesting things about your lifestyle.
Our goal is primarily to become aware of the fact that it's not the personal appearance that matters, but one's views and convictions, mutual respect and tolerance.
Have a nice time while working on our common project!
V3.A and Ilona Pokorna
---
During the first three months of the new school year we fulfilled step by step all the tasks we had set at the beginning. First of all, we concentrated on the conception of health, i. e. the physical as well as mental, spiritual, social, personal and emotional health. We have explained the aspects of health and discussed how to maintain it and to avoid negative phenomena damaging health.
After that we started to prepare a questionnaire about the lifestyle of students at our school. In teams, we made up questions concerning various aspects of health, carried out the pre-research and then the main inquiry. The questionnaire is included.
We combined closed and open questions in the questionnaire. We made up small groups and each group was responsible for carrying out the sociologic inquiry in one form. For every form, they had to work out the introductory speach that was to motivate the respondents to fill in the questionnaire truly.We have together evaluated the questionnaires and have released the summary of their results on the wall poster at school.
Altough not all students of our school have answered the questionnaire (because of illness or other school activities) we suppose it valid to a high degree. We have found out (according to our expectations) that most of the students prefer more caloric and not very healthy food and drinks.
The most favourite meals are: fried cheese with pommes frites, chicken, sirloin in sour cream, pasta, and the most favourite drinks juice, mineral water, coke. Stewed vegetables (particularly carrots) or spinach belong to the least favourite meals. We find very positive that many students are satisfied in their class bodies and that they have healthy self-confidence.
The next part of the project practice, cooking, was held on 14 November. There is no subject like cooking or care taugt at our school, that's why we had to prepare ourselves very properly. We thought out various alternatives of meals and then we chose from them. One school in surroundings provided us with training kitchens. As we were too many for those small rooms we were divided into two halves and each of our two groups cooked a complete dinner during three lessons.
Every group made up three small teams: the first team cooked soups, the second team main course and the third team dessert. After that we all made cold refreshments for ourselves and for teachers. The meals were not entirely "traditionall Czech meals" – such meals as pork with sauerkraut and dumplings, sirloin in sour cream or wiener schnitzel would have taken much more time. At the end, each group had dinner together.
---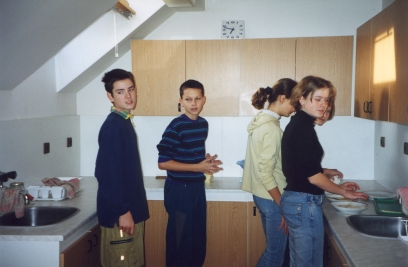 How did we like our cooking experiment?
All the meals were tasty, although it didn't look like this during cooking. Even if some of the students claimed before the beginning of cooking that they didn't like soups and that's why they were not going to eat them, they finally changed their mind and found them nice.
Our further plans
This year we have devoted ourselves most of all to physical health. After satisfying these basic human needs we are going to start discussing the other meanings of the word "health" and having filled our stomach we are going to do something for our soul.
---
Some recipes used in the common cooking